Palomino Puma XLE 18FBC. Palomino is owned by Forest River which I have heard of for many years. A very fine maker of campers. Steped into that camper and love at first sight. It was the right size, right layout, and just right.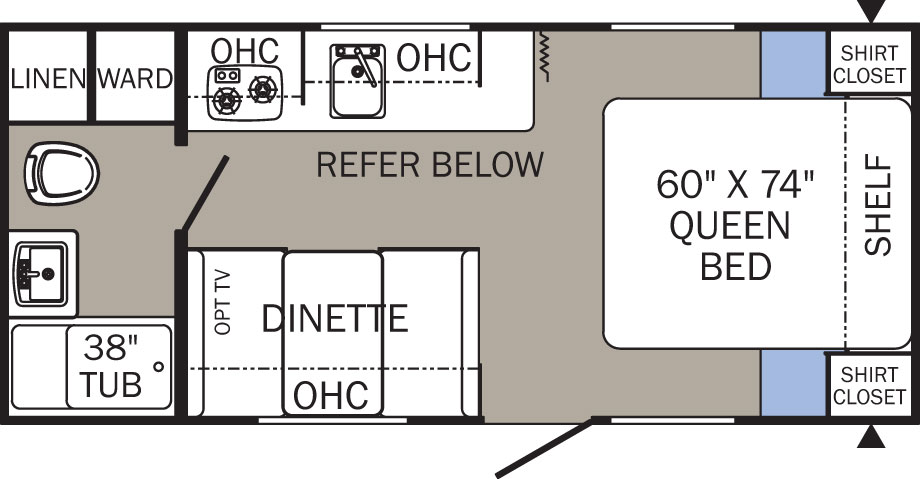 This camper has a lot of storage areas. Nice size bed that is a bed (not just cushions put together). Nice wood floor and a bathroom sink, cabinet, and mirror. I love the layout, nice to get around. It is 21 feet long and easy to tow and back. I did get the towing stablizer package too.

Enjoy the pictures below.